A Homemade-style Breakfast Buffet in Okinawa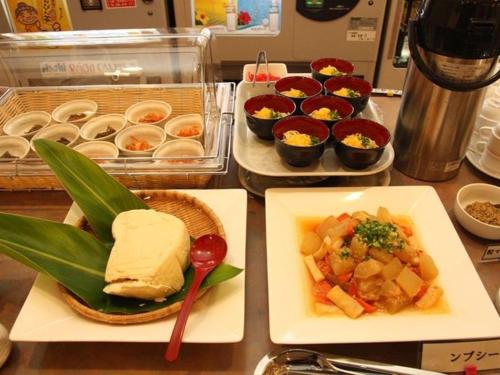 Breakfast Menu
Naha Beach Side Hotel works hard to provide a homemade style Okinawan cuisine to support an energetic morning of our guests. From Champloo, Okinawan Soba, Island Tofu to Jusi (rice), try out our variety of Okinawan meal! We also have standard Western breakfast for children. Menus are changed daily to assure satisfaction of long-term stay guests.
A Good Start of Morning with Delicious Breakfast Buffet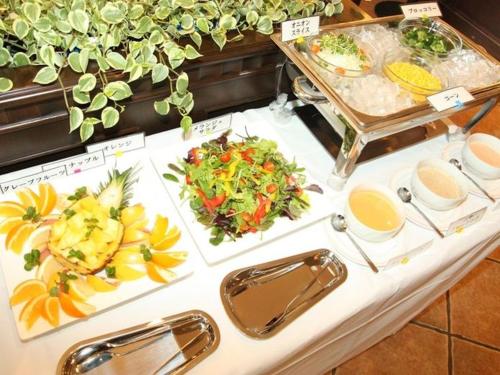 Breakfast Area: 1st Floor Restaurant
Serving Hours: 06:30am ~ 09:30am
Price: 800 yen (adult), 600 yen (3 to 15 years old)
? Above price is per meal per person, tax inclusive.
? We will give breakfast coupons to guests who applied for breakfast plan.
? Please note that you cannot enter the restaurant without breakfast coupon.
? We do not re-issue the coupons so please take care of them.
? We do not provide refund of the breakfast price paid upfront.
? Please do not enter the restaurant in roomwears or slippers.
? Guests should have breakfast only in the restaurant. Please do not bring them up to your rooms.
? Please note that the menus and ingredients are subject to change depending on the season and availability.